Partnership Name:
Siklus – Driving Refill Solutions to Reduce Plastic Pollution
SDG Target:
SDG 12: Responsible Consumption and Production
Opportunity:
In Indonesia, 70% of the population buy products in single-serving sachets, ranging from detergent and shampoo to cooking spices. Many customers purchase these small size portions due to cash constraints, limited storage space and ease of portion control.  
However, sachets cannot be recycled, and thus disproportionately end up polluting the natural environment. Indonesia is the second-largest ocean plastic polluter in the world, and less than half of municipal solid waste gets collected. Moreover, oftentimes sachets represent a higher cost per serving, therefore creating a so-called 'poverty tax' for the poorest customers who cannot afford to purchase in larger quantities. 
Fast-Moving Consumer Goods companies (FMCGs) that provide these products are already facing pressure to reduce their plastic production and have set ambitious targets to do so. Despite this, many still lack concrete, scalable and cost-effective solutions to the challenge.
Solution:
Siklus aims to be the next, sustainable generation of retail.  Siklus sets up refill tricycles and vending machines, cutting out plastic at the source and focusing on low-income consumers, who make the majority of purchases. Customers purchase small quantities of goods in reusable containers, whilst paying a lower per-unit price due to reduced costs in distribution and packaging. They can bring their own containers or purchase reusable containers designed to suit their needs.  
Using an app and Internet of Things (IoT) approach, the partnership will track product stock and provide data analytics to brands. The partnership will also undertake a needs analysis to ensure that expansion is prioritized to regions with poor waste management systems therefore maximizing the impact.  
Goals:
The partnership expects to save 160 million sachets during the partnership, enough to cover 100 football fields with sachets, which translates to forty million fewer sachets in the ocean. This reduction in plastic use will also lead to over USD $2.5 million in cost savings for customers and their families, who represent some of the most economically vulnerable populations in Indonesia.  
Countries of Impact:
Indonesia
Partners:
Greeneration Foundation, Siklus, The Environmental Department of Jakarta and Bandung, Udayana University Faculty of Marine Sciences and Fisheries
Image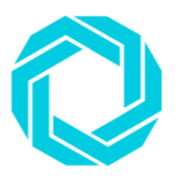 Image

Image