What We Loved About Davos19
In January, P4G Global Director Ian de Cruz joined representatives from four P4G partnerships at several events at the World Economic Forum's annual gathering in Davos. The event's theme for 2019, globalization, put special emphasis on bringing together leaders from every sector and every part of the world to collaborate on the most pressing economic and environmental challenges of our future. The P4G mission – incubating and scaling innovative public-private partnership ideas aimed at inclusive growth – was welcomed given our focus on concrete solutions that are emerging in developing economies.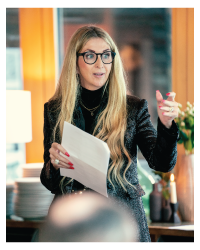 Integral to P4G's success throughout the week was the support from emerging supporters of P4G's agenda including SAP, and the Global Head of the SAP Next-Gen program, Ann Rosenberg. SAP facilitated P4G's presence at three key events: the Partnering for SDGs lunch on January 22, and two Citizens Agenda for the SDGs meetings on January 23.
During A Global Agenda for Partnerships to Achieve the SDGs co-hosted by SAP, Islamic Development Bank, Project Everyone, Hasso-Plattner-Institut, Greentech Capital, Deloitte and P4G, key contributors came forth to consider two key questions: what is a promising area or opportunity for public-private partnership in 2019 and why; and what is needed to accelerate this opportunity? Within this context, the hosts welcomed distinguished speakers including Dr. Bandar Hajjar, President of the Islamic Development Bank; Richard Curtis, screenwriter and SDG advocate; Nico Rosberg, 2016 F1 World Champion and promoter of healthy cities; Ana Hajduka, Founder and CEO of Africa GreenCo, a P4G partnership; and Jeremy Oppenheim, Founder and Managing Partner of Systemiq, a partner on P4G's Sustainable Special Economic Zones (SSEZ) partnership. Nearly 60 attendees participated in a highly interactive discussion about how to accelerate partnerships for green growth.
"Companies are key drivers of this agenda to bring about the scale of the change with the speed that is required," said Rosenberg. "We need every sector, every group to be represented to accelerate these partnerships. These exchanges are the beginning of an action agenda that is happening all over the world."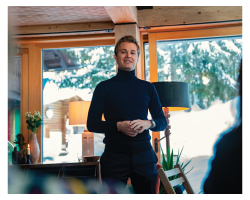 The event was a critical opportunity for bringing P4G's mission to life of becoming the world's leading forum for concrete public-private partnerships for green growth. This agenda was universally shared by all speakers, participants and organizations and led to practical commitments for future collaboration opportunities, such as the commitment by the Islamic Development Bank to work with P4G on around P4G's Food Loss and Waste Action partnership in Indonesia.
                On January 23, representatives from P4G partnerships Energise Africa and Africa GreenCo joined the Citizen's Agenda for the SDGs launch event: a gathering of leaders with the aim to "create a working model by which each President, Prime Minister, Mayor, CEO, Dean or other leader commit to empower and support their citizens so that together they make the changes needed to accelerate solutions to the SDGs." Both partnerships made valuable connections with the government and business leaders in attendance, whose investment goals were aligned with SDG-oriented projects.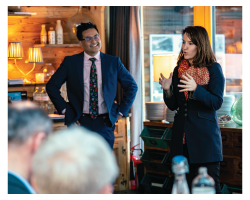 Also at the launch, Lendahand CEO Koen The highlighted Energise Africa's growing potential to increase investment in solar technologies in sub-Saharan Africa through the investment actions of individual citizens in UK and Netherlands.
 "Davos was an excellent way to kick off P4G's second year," remarked de Cruz after the week's close. "Each P4G partnership in attendance was able to accelerate their partnerships in tangible ways both directly and indirectly.  We are so grateful for the support provided to P4G from a growing group of supporters like SAP who believe in our work and agenda and have so generously shared their networks, resources and skills to help progress our 2018 partnerships."