Partnership Name:
Intelligent Water Leakage Management
SDG Target:
SDG 6: Clean Water and Sanitation
Opportunity:
Water leakage costs Vietnam an estimated USD $400,000 every year. In many countries, including Vietnam, local governments manage tap water supply. Due to poor financing and lacking professional training, these governments are often unable to reduce or monitor water leakage – resulting in significant water waste.   
Solution:
The partnership's platform, an online service, combines insight from water leakage management experts with innovative technology to reduce water loss. The service identifies leakage spots through a smartphone and an Internet of Things (IoT)- based water leakage sound collection device. It then transfers the sounds to a digital cloud, which enables data analysis and subsequent, reparative action, thereby removing the need for a trained, on-the-ground workforce for detecting problems.
Goals:
The platform can potentially reduce water leakage to 15-20% leakage, from the current 20-30% rate. By implementing it across three pilot sites in Vietnam, it can benefit 20,000 citizens who will get increased access to clean water at reduced prices.
Countries of Impact:
Vietnam
Partners:
Vietnam Water Supply and Sewerage Association, Vietnam Urban Consultancy and Investment Company, Korea Water Resource Corporation and WI-Plat
Image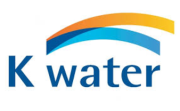 Image