A Q&A with the 2018 P4G State-of-the-Art Partnership of the Year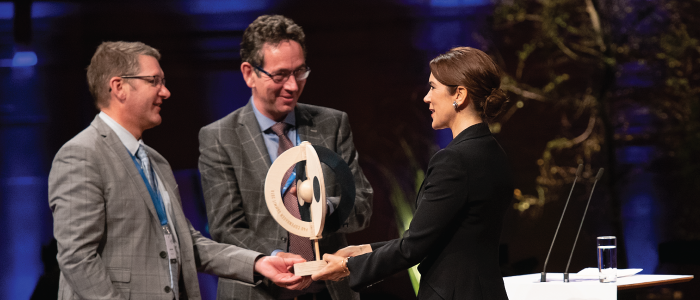 P4G and WRAP UK recently connected over the value of public-private partnerships in the global approach to a more sustainable world, with a special focus on how WRAP is inciting positive change across both local and global food systems.
WRAP CEO Marcus Gover and Director Richard Swannell shared reflections on how winning the 2018 State-of-the-Art Partnership of the Year Award has propelled their growth enabled their sharing of expertise in pursuit of the UN Sustainable Development Goals in food and agriculture and circular economy.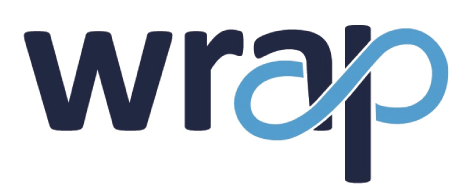 WRAP, based in the United Kingdom,  works uniquely with governments, businesses to citizens towards the sustainable use of resourcesespecially in the food and drink, plastics, electronics, and textiles industries. WRAP is also the leading partner on the Courtauld Commitment 2025, winner of the 2018 P4G State-of-the-Art Partnership of the Year Award – a recognition of excellence for sustainable development partnerships boasting measurable success.
P4G: How has the Courtauld Commitment progressed since winning the 2018 P4G State-of-the-Art Partnership of the Year?
GOVER: As CEO of WRAP, I was, first of all, very honored to get the Partnership of the Year Award. To get that sort of recognition in front of such a prestigious audience, and such a significant group of countries pledging to work together – that was real recognition.
And now, I've been able to say this to many partners and really emphasize that, look, this award shows that Courtauld is the best in the world – you could be part of it. Let's make it happen. I'm using the award to urge others along.
I think P4G is on a very important mission to achieve the global goals. And that's what we're all about, too – so we're keen to continue working together, and helping each other achieve real impact.
P4G: Could you explain the value of the Courtauld Commitment – or in your own words, why it is considered State-of-the-Art?
SWANNELL: One of the critical things about the Courtauld Commitment is that it is trying to drive systemic change right across the food system and in line with the Sustainable Development Goals. One of the key things that came across in our discussions at the P4G Summit was how we're creating a voluntary agreement with players across the food system all focusing on trying to get the UK on track towards delivering [sustainable development goal] 12.3. It brings everybody together: citizens, food business, manufacturers, hospitality and food service, and indeed farmers and suppliers – which is why Courtauld is part of the reason that the UK has so far reduced food waste by 19%, which is well on the way to the targeted 50% reduction.
Our mantra – target, measure, act – makes it easy to make a difference.
Target – so it is very clear where we're going.
Measure – make it clear that everyone is measuring indicators in the same way at different stages in the supply chain, and therefore knows exactly what the causes of food waste are. Then each stakeholder can work with customers and suppliers to reduce that food waste.
And then we act on that information.
P4G: Building upon that multi-player approach – getting everybody involved – what are the benefits for the various stakeholders, especially businesses? Why are they so effective in their actions?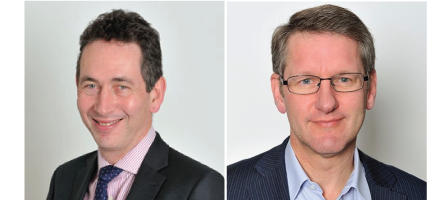 SWANNELL: One of the things that the partnership does is help businesses develop their "target, measure, act" approach. And to attract businesses to this model, we've done some research with World Resources Institute to quantify actual benefits. We looked right across the supply chain in 17 countries around the world and found that when you look at the costs of measurement of food loss and waste, and the benefits accrued, you get around $14 back for every $1 invested. This gives you an idea that this is a "no regrets" strategy in terms of investing business income. There's a very clear business case for reducing food loss and waste.
P4G: Now that you have a high level of engagement, and have proven the benefits to your approach, what are the next steps for the Courtauld Commitment?
SWANNELL: As we've been working with this sector for a while, each next change is getting harder. Getting toward 50% reductions becomes increasingly difficult as we achieve the milestones and build up to it. We have to get more and more businesses to measure this as part of their normal operations and use their influence to get their suppliers and customers to act.
In this regard, one thing we're trying to do, which has been really helped by P4G and the winning of this award, is to take this model and use it in other areas. For example, we've already moved into plastics, and launched the The UK Plastics Pact with the Ellen MacArthur Foundation. And we're taking the approach of Courtauld to other countries within the EU. The Netherlands is already taking it up, and increasingly countries like Germany, Hungary, Denmark, and Sweden are all beginning to copy this model.
This is the sort of momentum we're trying to achieve – and it has grown since our receipt of the Partnership of the Year Award.
P4G: What sorts of learnings might other public-private partnerships in earlier phases take from Courtauld's success and growth?
SWANNELL: Well, that's exactly what we're trying to do. Our new guide "Building Partnerships, Driving Change" is focused particularly on food waste, but it lays out the steps you need to build voluntary agreements. Not only are we seeing countries in Europe beginning to think harder about this, but we're seeing the EU promote this internationally, and we're beginning to get interest in countries as far afield as Australia or Mexico – and of course from P4G's Indonesia Food Loss and Waste Action Partnership.
The critical thing here is that partnerships can be used widely and effectively around the world. They're not the only way to drive change, and of course they can be integrated with things like fiscal incentives and policy objectives, but it is fantastic how we can use the P4G network to build this impact and share best practices across public-private partnerships everywhere. How we can learn from each other, not only in plastics and food but in a lot of other initiatives, and how we'd like to share best practices.
Building on the back of the P4G Award – it gave additional credibility to our approach and allowed us to grow it to an international context. Given the international reach of P4G – the fact that it represents countries around the world – it has given public-private partnerships a sort of impetus that means it's not just a European way of thinking about things. Partnerships actually can be adapted and used much more widely – really anywhere -- to deliver upon the sustainable development goals and global approaches to green growth.