The Zero Emission Bus Rapid-deployment Accelerator (ZEBRA) will work with Mexico City and São Paulo—two megacities each with more than 20 million residents, and Medellín, Colombia to increase their deployment of electric buses. Replacing diesel buses with electric buses leads to cleaner air and a reduction in carbon emissions that contribute to global warming.
Led by C40 Cities and the International Council on Clean Transportation, ZEBRA expects to secure a public commitment from regional finance institutions to invest 1 billion USD in zero emission electric drive technology in Latin America by 2021 and to research financing and business model options for bus operations. In addition, ZEBRA will gain commitments from major bus and engine manufacturers to support the growth of electric buses in Latin America through collaboration with cities on vehicle specifications, charging strategies, pilot projects, financing and other steps necessary for fleet-wide deployment of zero emission buses.
In the first phase of the project, ZEBRA will establish working groups in each of the three cities to include representatives from public and private sectors to build an action plan for procuring electric buses. ZEBRA will incorporate learnings from electric bus deployment in Santiago, Chile, to guide the work planned for Mexico City, São Paulo, and Medellín as well as other Latin American cities. Currently, less than 1 percent of municipal buses in Latin America are electric.  
Image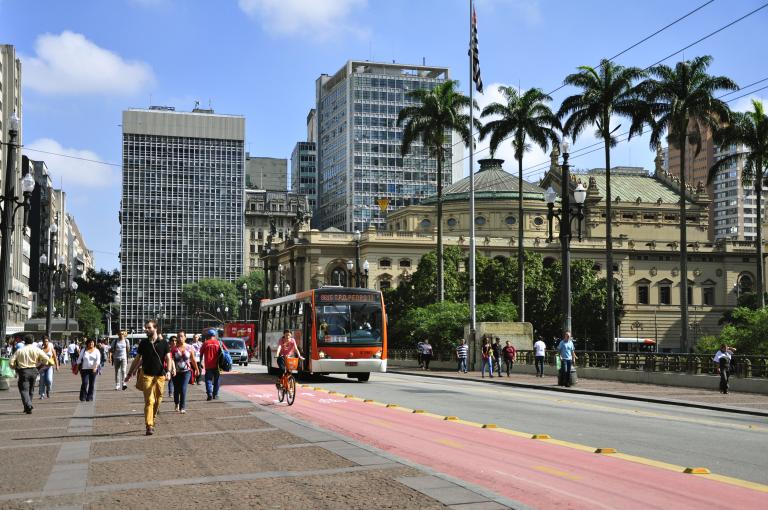 Next Stop for Zero Emission Buses: Latin America