Lighting Global/Lighting Africa
The partnership focuses on removing barriers to scaling market-based approaches to off-grid-electrification. It has contributed to delivering electricity for 15 million people and to the implementation of $600-$1200 million worth of off-grid energy investments.
The partnership has set itself the ambitious and important target of enabling more than 250 million people across sub-Saharan Africa currently living without electricity to gain access to clean, affordable, quality-verified off-grid lighting and energy products by 2030. Lighting Africa's aim is to achieve this by catalyzing the market through a number of different activities across the supply chain. Read more here.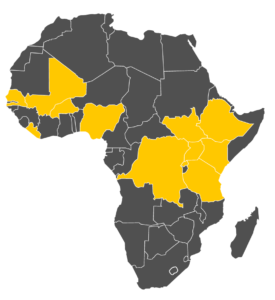 Partners: World Bank Group – ESMAP, IFC, GOGLA, CLASP, GEF, SREP, IEC + 17 countries, including Australia, Hungary, Denmark, Germany and the US.
Image: Lighting Africa