Partnership Name:
Empowering People of Rural Char Communities
SDG Target:
SDG 7: Affordable and Clean Energy
Opportunity:
Despite Bangladesh's ambitious electrification plans, more than 10 million people in the country's River Island (Char) regions do not have access to the national grid and are thus without a dependable source of energy. These challenges are specifically due to the geographic isolation of these areas, and the limited generation capacity of the electricity sources its people can use.   
Solution:
SOLshare in collaboration with CDRC-RDA will work together to provide energy in Bangladesh's river islands (the last mile) where the majority of the population suffers energy poverty. While SOLshare's microgrids provide affordable access to clean energy, which will in turn reduce emissions of conventional polluting sources of energy such as diesel and kerosene. Our project, the Empowering People of Rural Communities (EPRC) aims to transform lives and livelihoods in off-grid rural communities through access to reliable and affordable clean energy and access to productive energy use appliances. Benefits from both include improved livelihoods, increase economic returns, increased resilience and alternative income generating opportunities. 
Goals:
The partnership aims to provide renewable energy access to 100,000 beneficiaries over the next five years. To do this, it will also install holistic grids across the region that provide EV charging, billable Wi-Fi and other facilities. The increase in energy access will increase women's entrepreneurship in agriculture and increase awareness and community engagement around energy rights.  
Countries of Impact:
Bangladesh
Partners:
ME SOLshare Ltd., World Economic Forum, CDRC 
Image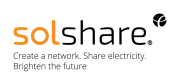 Image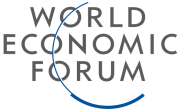 Image