Partnership Name:
Economically Sustainable River Rehabilitation in Addis Ababa
SDG Target:
SDG 6: Clean Water and Sanitation
Opportunity:
The Little Akaki is one of three major rivers that flows through Addis Ababa, Ethiopia's capital. In addition to its prominence in the city, the Little Akaki also feeds a number of tributaries that extend the reach of its waters. However, the Little Akaki system is severely affected by wastewater - industrial discharges, sewage, and agricultural runoff - and solid waste, which leads to health concerns and makes it physically unattractive for citizens and visitors. Thus, the riverside does not attract businesses, causing a barrier to investment in the area.   
The Hopeful River Initiative (HRI) has been conducting community research, water testing, topography analysis, awareness raising activities and relationship building with governmental and non-governmental institutions. 
Solution:
The partnership focuses on rehabilitating a one-kilometer stretch of Little Akaki Riverside. One part of the renovated area will be converted into a team-building park and high ropes course that caters to premium paying customers, while the other part will be open to members of the surrounding community. The model will attract corporate companies, schools and government offices to organize team-building events. The model is two-pronged in that it will first add value to the location and promote rehabilitation efforts; and second, it will derive profit from the high ropes course that will enable rehabilitation of additional sites along the river. This will catalyze other profitable initiatives on the remaining upstream or downstream sections of the Little Akaki, making the rehabilitation effort financially and socially sustainable.       
Goals:
Ultimately, the proposed business model will rejuvenate the river ecosystem and increase the amount of green spaces accessible to the public in Addis Ababa.  
Countries of Impact:
Ethiopia
Partners:
Tena Kebena, Aenki Architecture Plc, iceaddis, World Resources Institute, Urban Center Addis Ababa City Administration 
Image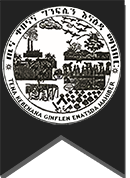 Image

Image

Image