Woong Hwan (Paul) Ryu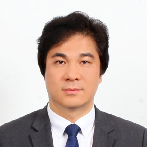 Executive VP, Head of the SV Innovation Center, SK Telecom, Korea
Dr. Ryu currently leads the SV Innovation Center as an EVP at SK Telecom where he guides the innovation of the new business model that practices CSR (Corporate Social Responsibility) and implements DBL (Double Bottom Line) for not only Open Innovation (ventures/startups, global companies), but for the social value creation as well.
Most recently, he was a full research professor of the Startup center at KAIST. Having worked in Silicon Valley and companies in Korea as a semiconductor, mobile, and automotive system research professional. He joined the presidential contender Moon Jae-in's campaign as the Co-Chairman for the 4th Industrial Revolution and Employment Division.
 Dr. Ryu is a result-focused technology leader with over 24 years of experience in engineering project management and product development for major companies, including Intel USA, SK Telecom, Samsung, and Hyundai. He has a broad industry experience ranging from SoC design to system hardware design. He was the youngest Vice President at Samsung System LSI and was nominated as an IEEE Fellow from 2013 to 2016. He has authored and co-authored more than 90 technical publications in premier journals and international conferences, and he holds four issued patents. He was a best paper award recipient in recognition of my technical contributions to both DesignCon2006 and DesignCon 2008.
He has authored several books including his most well-known book, 'Power Integrity for I/O Interfaces With Signal Integrity/ Power Integrity Co-Design'(Prentice Hall), 'Career Development for Global Leaders', and '4th Industrial Revolution for the New Republic of Korea with a Focus on People'.
Dr. Ryu has an Ph.D. and Master's Degree in Electrical & Electronics Engineering from Korea Advanced Institute of Science and Technology.