P4G Partnerships include civil society, private and public-sector organizations who are working together to advance innovative and commercially viable project(s) in at least one of these five SDG sectors: food and agriculture (SDG2), clean water (SDG 6), clean energy (SDG7), sustainable cities (SDG11) and circular economy (SDG12). The partners can come from any country, but their work must target green growth in developing countries, with an emphasis on qualifying P4G partner countries. P4G accelerates, funds and recognizes partnerships to help grow and achieve systems change impact. P4G currently funds more than 30 partnerships.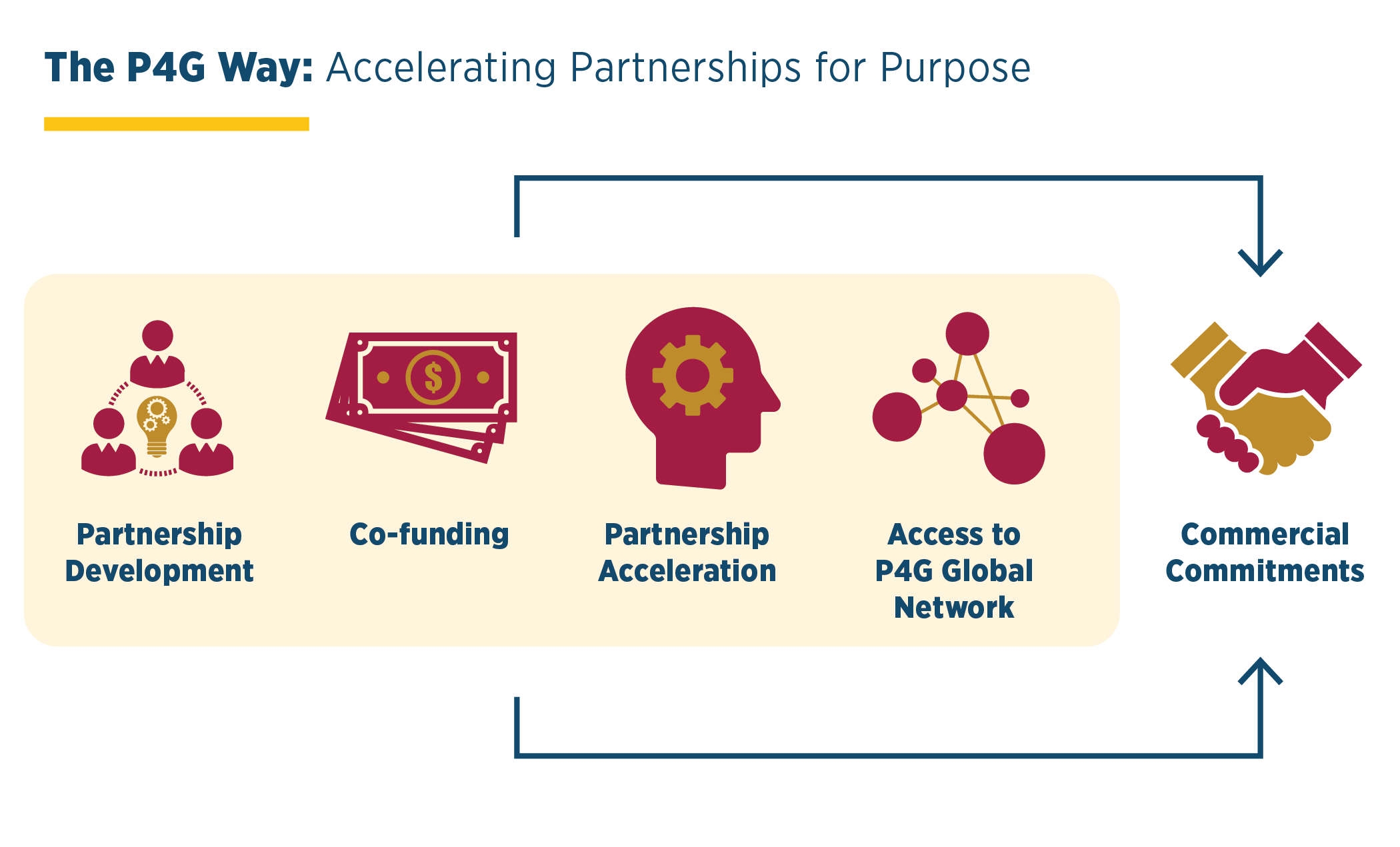 The P4G Way is our innovative partnership model that attracts private sector engagement and investment as co-partners with public and civil society sectors to work on start-up and scale-up projects for climate action and the SDGs. This model revolves around innovation with purpose, hyper-collaboration based on trust and acceleration. When organizations and countries agree on purpose, they can move past the short-term self-interest to more lasting progress. When partners establish mutual trust, respect and value, they can collaborate at speed and scale. P4G acceleration takes place by mobilizing networks and other support to allow the partnerships to secure commercial commitments and achieve measurable impact. When implemented across sectors and geographies, the P4G Way can have a global ripple effect to achieve progress on the SDGs and inspire greater green growth progress.
Image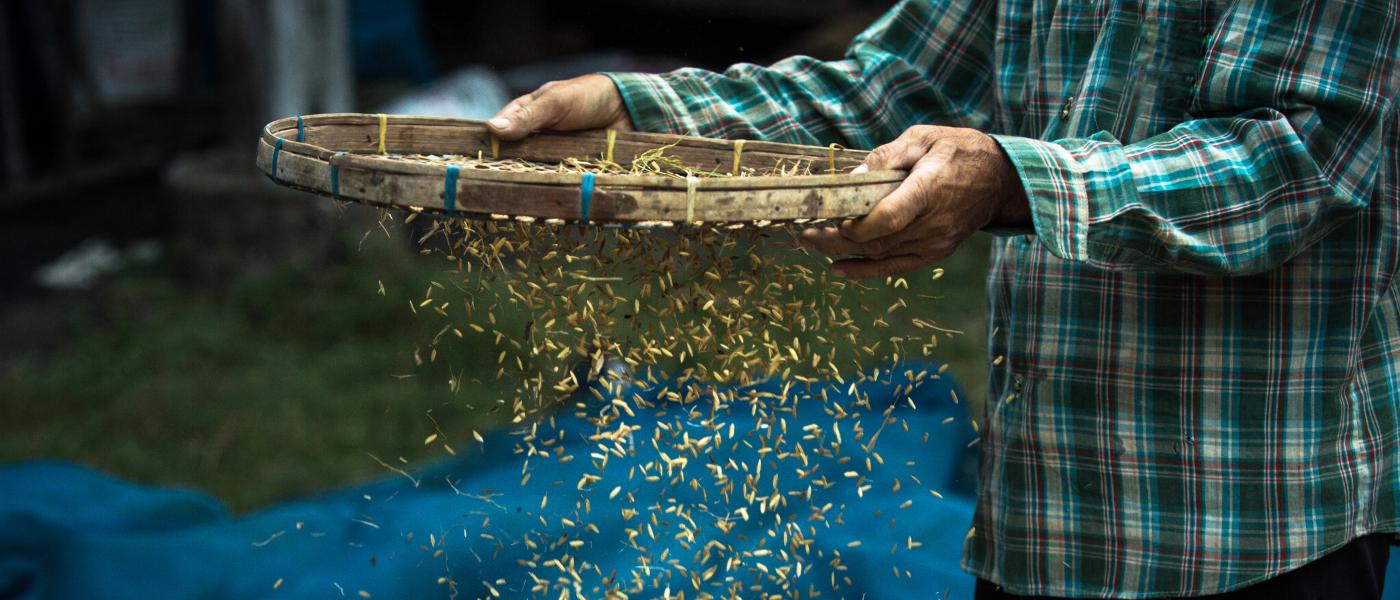 P4G holds an annual global competition to select public-private partnerships to receive start-up or scale-up funding. P4G start-up partnerships are eligible to receive up to USD 100,000 in funding. P4G scale-up partnerships are eligible to receive up to USD 1 million. 
P4G will accept applications for 2020 funding support until November 14, 2019. All applications must be submitted online. Stay informed about our application process by subscribing to our monthly newsletter.
Image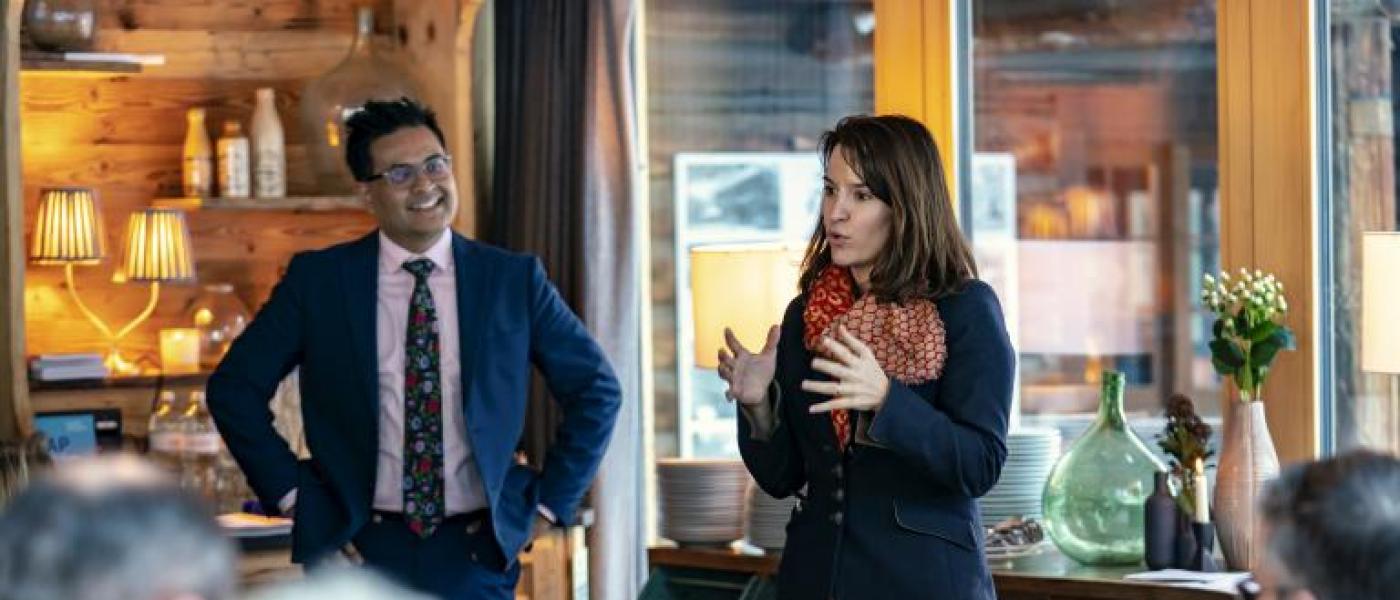 P4G Partnership Acceleration
P4G provides diverse and bespoke of acceleration support to its partnerships. For instance, P4G acceleration can include helping partnerships pitch their projects to investors; building partnership networks with business and government leaders; and advising on industry best practices. We provide P4G Partnerships with valuable visibility at global events such as the P4G Copenhagen Summit, UN Climate Week, the Clean Energy Investment Forum, the World Food Summit and World Economic Forum's Sustainable Development Impact Summit.
Image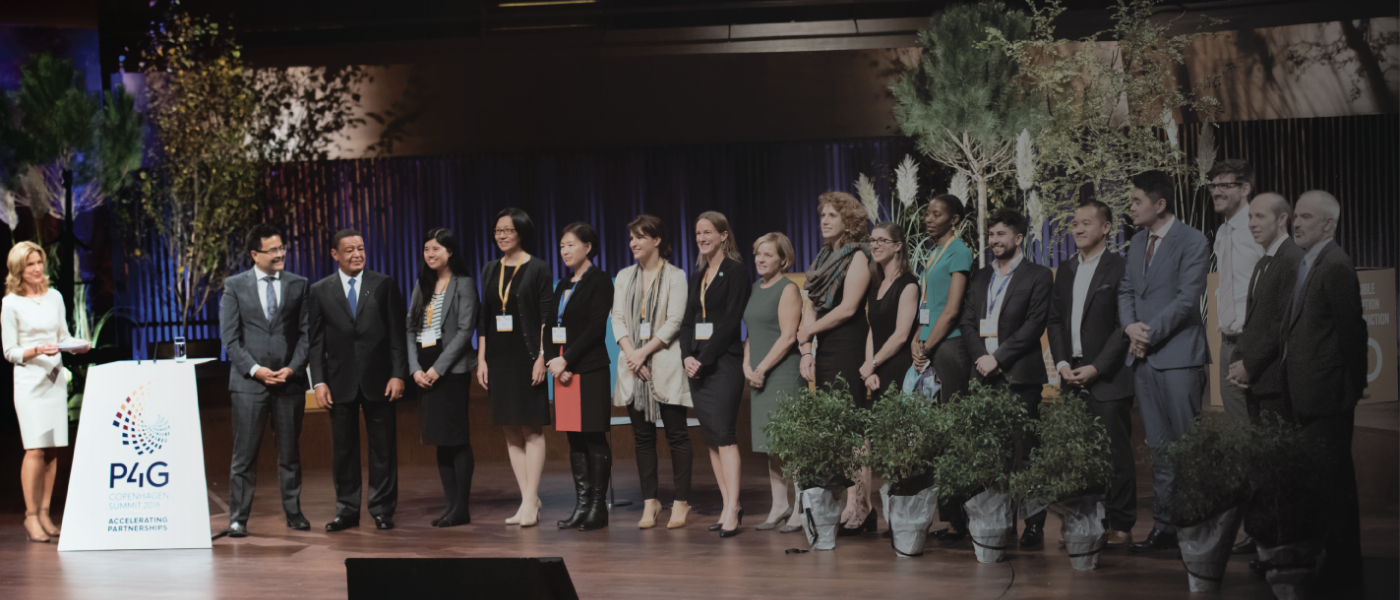 P4G Partnership Recognition & Awards
P4G Partnerships receive high-profile recognition. We feature our partnerships and their projects with our network partners, business and investor audiences, news media and on social media. We also provide our partnerships with speaking and networking opportunities at P4G and partner events. This visibility can help partnerships make valuable new connections to support their growth. 
Through the P4G State-of-the-Art Partnership Awards, P4G celebrates the world's most innovative partnerships for sustainable development. These awards presented annually to public-private partnerships that have achieved measurable success based on innovation, impact and scalability. We salute businesses, civil society organizations and governments working together for a more sustainable world.