UN Global Compact Becomes P4G Organizational Partner and Joins Board
P4G is pleased to announce the United Nations Global Compact will become an organizational partner and that its CEO and Executive Director Lise Kingo will join the P4G Board of Directors. The UN Global Compact is the world's largest corporate sustainability initiative with more than 9,500 business and 3,000 non-business signatories covering over 160 countries. Participants commit to aligning strategies and operations with universal principles on human rights, labour, environment and anti-corruption, and to take actions that advance societal goals. They have Local Networks based in 70 countries, including each of the nine P4G countries.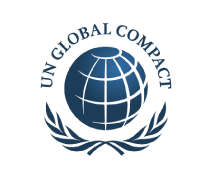 "We are pleased to partner with P4G to advance our shared interests in achieving the Sustainable Development Goals by 2030, especially through the innovative partnership approach pioneered by P4G," said Kingo. "We look forward to collaborating with P4G to advance partnerships and leverage our Local Networks to help foster a more sustainable world."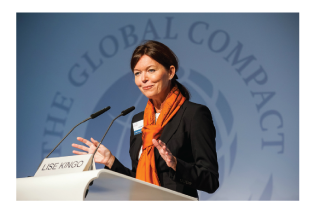 "UN Global Compact significantly expands P4G's ability to reach businesses worldwide that are committed to the Sustainable Development Goals," said P4G's Global Director, Ian de Cruz. "P4G organizational partners are an essential part of bringing together business, government and civil society to facilitate our partnerships throughout the world."
P4G's other organizational partners include C40 Cities, Global Green Growth Institute,  IFC, World Economic Forum and World Resources Institute, which hosts the P4G Global Hub.