Shahriar Alam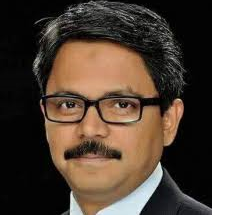 Minister of State for Foreign Affairs, Bangladesh Ministry of Foreign Affairs
Mr. Md. Shahriar Alam, M.P., Hon'ble state Minister for Foreign Affairs, Government of the People's Republic of Bangladesh received his Bachelor of Commerce Degree from Dhaka City College and obtained an MBA (Master of Business Administration) from the Institute of Business Administration (IBA), University of Dhaka.
Mr. Alam is deeply involved in politics and has been working as an active member of the Bangladesh Awami League since 1997. He has been enthusiastic to ensure effective representation of the new generation in politics and in the Parliament. He was elected as a member of the National Parliament for the first time in 2008.  He was elected a member of the National Parliament election in 2014 and 2018 consecutively. He was also the state minister for Foreign Affairs during the last tenure of Awami League Government.
During the first tenure of Md. Shahriar Alam as State Minister for Foreign Affairs, the 'Envoy's Conference' was held successfully under his guidance. Under the leadership of State Minister Md. Shahriar Alam, Bangladesh participated in International Covenant on Economic, Social and Cultural Rights (ICESCR) meeting under Human Rights Commission of UN and also joined the 3rd Universal Periodic Review (UPR) which contributed to develop the Human Rights condition in Bangladesh.
As a Member of Parliament, Mr. Alam has made enormous contributions in various capacities. While acting as the Member of the Parliamentary Standing Committee on Ministry of Information, he played a key role in finalizing the draft of the Right to Information (RTI) Act and presented the RTI during various orientation programmes before the newly elected Members of the Parliament.
 Mr. Alam also served as a Member of the Parliamentary Standing Committee on the Ministry of Science & Technology and placed a motion in the Parliament with detailed explanation under the Rule 142 that paved the way to set up the first ever nuclear power plant. He acted as the Vice Chairman of All Party Parliamentary Group (APPG) on Climate Change, Education and Poverty Reduction; and Vice Chairman of All party Parliamentary Group on MDGs, PRSP, WTO and Bangladesh Development Forum.
Mr. Alam is equally successful as an entrepreneur and started his career in Ready Ready Made Garments Industry in 1995. His main focus is on textile business that employs 25 thousand workers. As a leading exporter, his company has been exporting to major destinations which include, among others, EU countries, the USA, Japan, Australia and Russia. His business houses train disables with the assistance from CRP and employs the highest number of physically challenged individuals.
He has been deeply involved in sensitizing people about creating an ethics-based work environment where everyone is held accountable. Mr. Alam has a personal dream to see a poverty-free Bangladesh. Having spent so many years in north Bengal, he established the North Bengal Development Forum to pursue different development agenda of the region.