Luis Alberto Rodriguez Opinio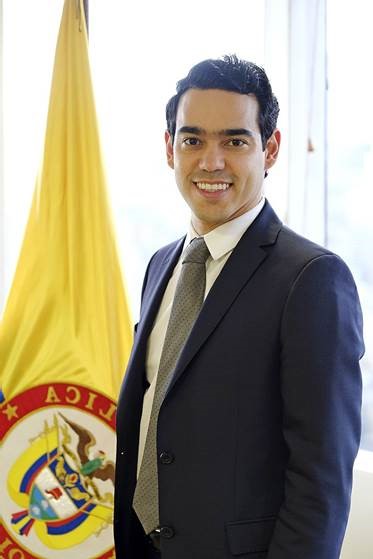 Luis Alberto Rodríguez was born in Valledupar, north of Colombia. He is an Economist from the National University of Colombia and has a master's degree in Economic Policy from Columbia University in New York.
He has worked as an economic advisor in the United Nations Development Program (UNDP), a consultant in the Ministry of Labor and the Inter-American Development Bank (IDB) and as Head of Economic Studies of Asobancaria. He has also been a consultant, university professor and a columnist. Prior to his appointment as General Director, Mr Rodriguez served as Technical Vice Minister of Finance, he led the technical work of the 2018 Financing Law and the Medium-Term Fiscal Framework of 2019. Also, he directed the creation and installation of the Capital Market Mission.
In 2018, he was included in the list of the 100 most influential young leaders in government issues, which was made by the Global Apolitical Public Leadership Platform. Similarly, he was chosen by Junior Chamber International (JCI) as one of the most outstanding young people in Colombia in 2018.
As the new director of the DNP, he will be responsible for directing the execution of the public investment budget, coordinating government actions to reach the United Nations Sustainable Development Goals (SDGs), approving high-impact regional projects with resources of royalties, and finalizing the access and coordination of the government to adopt good practices in public policies as a member of the OECD, among others.