Frank Walter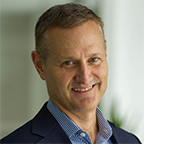 Frank is head of communications for P4G, the Partnering for Green Growth and the Global Goals 2030 initiative. P4G brings together business, government, and civic organizations to incubate and accelerate innovative public-private partnerships in five key areas: food/agriculture, water, energy, cities, and circular economy. In this capacity, Frank directs communications outreach to partner organizations, media, potential partners, and other key audiences.
Frank has held senior-level communications in the corporate, agency, and nonprofit sectors. He previously served as vice president of communications for Child Trends, a U.S.-based research center on families and children. As a consultant, he has led and supported strategic communication programs on issues such as global warming, electric vehicles and infrastructure, wind energy, bio-based products, and cocoa sustainability. Frank also served as vice president of public relations for MCI, the global communications firm now owned by Verizon. He has directed international communication programs in Europe, Mexico, Brazil, and parts of Asia.
Frank earned an MBA in information technology from Fordham University in New York City and a B.S. degree in journalism/public relations from Bowling Green State University in Ohio. He is an adjunct professor of media relations at George Washington University.
An avid-traveler, Frank has bicycled across rural parts of India, Thailand, Vietnam, Chile, and Ecuador. He likes to cook and is an enthusiastic fan of The Ohio State Buckeyes football team and the Cleveland Cavaliers.