Daniela Hoyos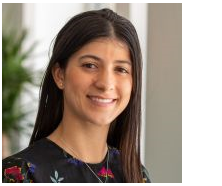 Daniela Hoyos is a Master in Environmental Management candidate at the Yale School of Forestry and Environmental Studies, where she focuses on the intersection between business and the environment, specifically and on how to incorporate sustainable practices into the private sector; she has seven years of experience in consumer good companies, where she has led negotiations with clients and coordinated salesforces of more than 150 employees, both in Colombia and Peru.
From 2011 to 2015 Daniela worked for Procter and Gamble in the sales and trade marketing department, where she received the P&G Excellence Award (2014) for reaching the highest growth in sales, product distribution, and market shares in the country. From 2015 to 2018 she worked with Genomma Lab (the biggest OTC retailer in Mexico) both in Colombia and Peru. In Colombia, she was responsible for opening a new distribution channel in order to make the products available in more than 4,000 points of sale that until then had been unattended. Due to the success in her strategy, she was the finalist of the CEO`s Award in Colombia. In Peru, she was the pharmacies' sales manager and was responsible for 83% of the sales in the company. Daniela also founded a hostel in Cartagena, Colombia in 2015 which gives financial viability to FEM (Fundaciòn por la Educaciòn Multifunctional), a foundation aiming to reduce the educational gap that exists in vulnerable communities in Colombia, and to assist them with technical capabilities.
She speaks fluent Spanish, German, and beginner French. She loves traveling (visited more than twenty-six countries in ten years) and Yoga, and has participated in musical theater shows in Colombia, Germany, and in the U.S.