Beijing to Helsinki: Support Builds for Smart Green Logistics Innovation Partnership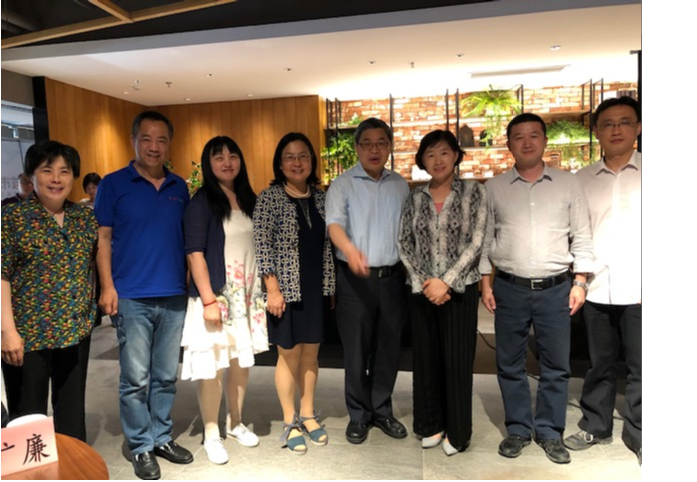 P4G and its partners in China are elevating the Global Smart Green Logistics Innovation Partnership by working with a much broader stakeholder community in China and globally to establish an ecosystem for change. On May 31st, 30 leaders in the China circular economy sector attended a roundtable in Beijing led by the Partnership. The event provided an opportunity to engage business and government leaders in discussions about how the partnership can support policies and projects towards net zero waste from ecommerce, including the fast-growing food delivery market.
The Partnership will hold its next stakeholder roundtable in Shanghai on June 13.
At the World Circular Economy Forum, held in Helsinki, June 3-5, Changhua Wu, Chief Executive Director the Beijing Future Innovation Center, represented P4G during a plenary session on international trade and the circular economy. Speaking to a global audience of 2,000 Forum participants, Wu outlined the challenges and opportunities to advancing a circular economy.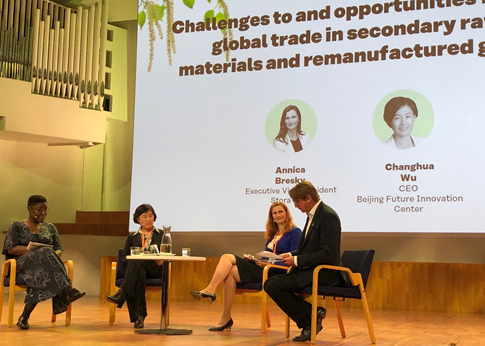 "Together, we have the opportunity to redesign something dramatic and transformative," said Wu. She noted the need to close the gap in governance, standards, expertise and aspirations to drive circular economy. "Just as technology was disruptive. The same thing will happen in circular economy as it is about material flow and material science. It requires a systemwide approach to reshape, redesign, reimagine, reform and restructure the materials marketplace. We need to connect the dots of innovation and build partnerships to scale up solutions."
To hear Wu's full remarks, please see this video clip courtesy of the World Circular Economy Forum, hosted by the Finnish Innovation Fund Sitra.