Anteneh Meseret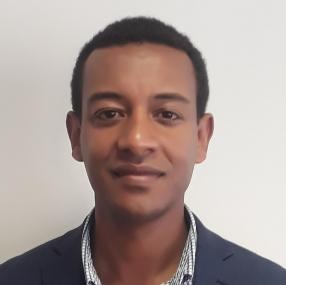 Anteneh is the Regional Manager for Africa for the Partnering for Green Growth and the Global Goals 2030 (P4G) platform. He plays a key role for facilitating development and implementation of public-private partnerships in support of SDGs within P4G partner countries in Africa, including Ethiopia, Kenya and South Africa. He also closely coordinate with the P4G Global Hub to supports P4G national platforms and governments representations in P4G global programs and submits.
Prior to joining P4G Anteneh was Program Specialist to Development Projects consulting firm, DICT Development Ltd, which adopts a scientific method and durable solutions towards its consulting engagements. Strategic planning, business development, evaluation and training were at the core of the services he led and provided to government, the private sector and development agencies. He also provided range of service contracts to UN agencies including as national rapporteur for the launching forum on agenda 16 of SDGs by UN Country Team (UNCT) and GoE and for the national forums on civil registration and vital statistics. Before that for over 5 years Anteneh served as Business Development Advisor and Capacity Building Manager successively for implementation of USADI's national programs by Banyan Global and Abt Associates Inc. which involved strategic partnerships among public and private implementing partners for their program outcomes. He led and coordinated design and implementation of enterprise development, access to finance, institutional capacity building and contracts and grants administration to public and private partners of the programs in 7 regions. In his early professional career he served as legal advisor to insurance and banking companies in the financial sector in the country, also for considerable time served as a federal judge.
Anteneh holds a joint Masters degree in Development Studies from University of Trento, Italy, and University of Corvinus, Budapest; with a post-graduate project in public-private partnerships (Promoting PPP in Emerging Economies). His undergraduate study is in the field of law (LL.B.) from Addis Ababa University. Besides his studies Anteneh has attended international postgraduate qualifications and research fellowships in different countries, and has certification in Project Management form the American Academy of Projects Management.