Spotlight: The Sustainably-Minded Creators Behind the State-of-the-Art Partnership Award
In 2018, the Courtauld Commitment – winner of the 2018 State-of-the-Art Partnership of the Year Award – did not receive a flashy, glass or golden trophy to recognize their excellence. Rather, when WRAP CEO Marcus Gover and Director Richard Swannell joined Her Royal Highness Crown Princess Mary of Denmark on the stage of the Danish Opera House, the Princess passed along a birchwood globe, branded with the P4G swirl. It was a symbolic structure made with sustainable practices and materials – meant to symbolize a world unified through partnership.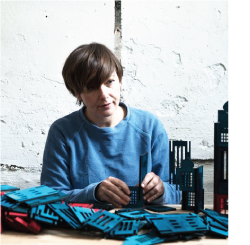 Architect Eva Wandel and Designer Rikke Nogel are the creators behind Stories in Structures, a Copenhagen-based studio founded upon the integration of sustainability and beauty. Their work aims to value the entire process of creation – emphasizing how a slow, individualized approach ultimately results in less wasteful and more meaningful final products. In their view, these outcomes promote both better environmental awareness as well as cultural diversity and resilience.
"On the wings that encircle the globe we wanted to tell the story of the P4G mission – about partnering for green growth. All together we wanted to make a simple, beautiful form that would symbolize unity and sustainability," said Rikke. "Using sustainable dyes and locally-sourced birchwood, we believe the design tells a simple and powerful story."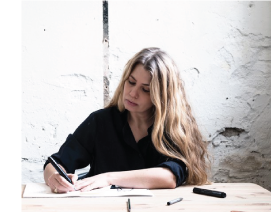 Wandel added, "For us, the strongest design is often the simplest design – products that tell a clear story through their emphasis on nature and beauty."
P4G has again partnered with Stories in Structures to design a similar globe for the 2019 State-of-the-Art Partnership of the Year, as well as plaques to be awarded to sector finalists.